Sixth Generation Farmer Continues Family Tradition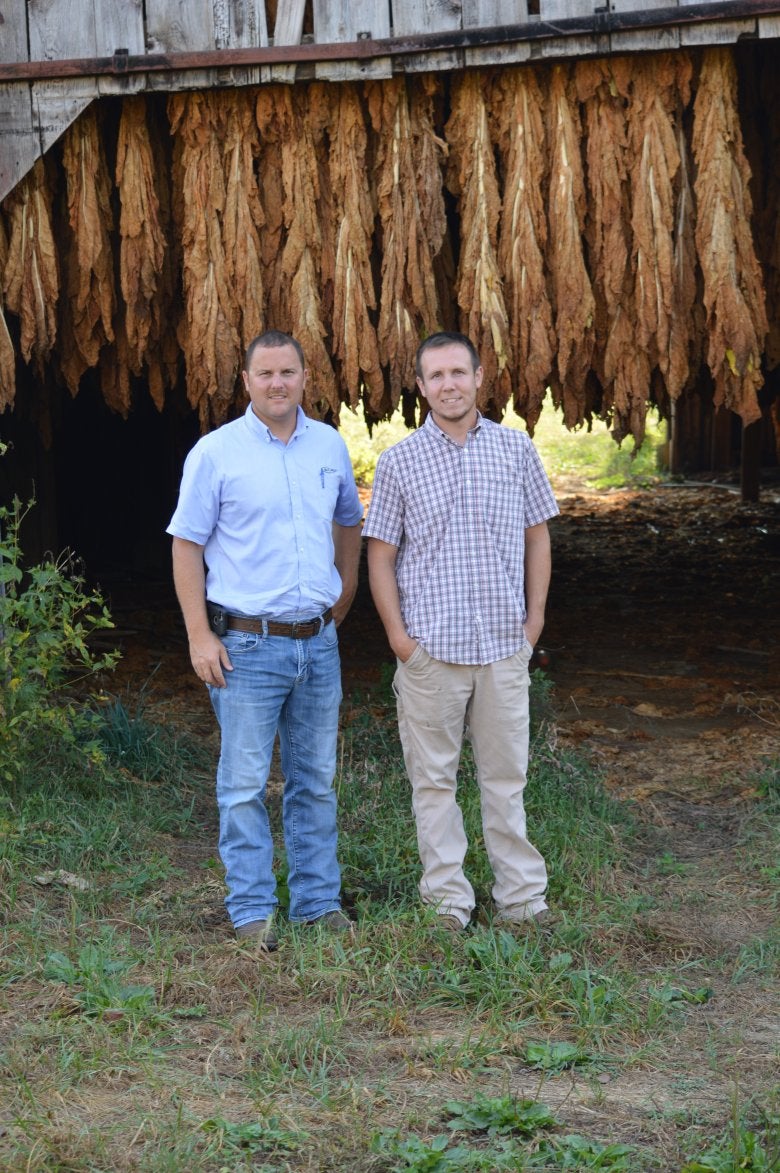 When Lincoln Clifford graduated from Harrison County High School six years ago, he was like many young adults with big dreams for the future. But his plans didn't involve moving to the city to pursue a white-collar career. Lincoln's dream was to farm.
Since that day in 2013 when he walked across the stage to accept his diploma, Lincoln has done just that. Today, he's in a partnership with his father, Ben, working 2,000 acres in Harrison and Pendleton counties. Their operation consists of row crops, hay, purebred Herefords and burley tobacco.
The Cliffords are one of the few families left in central Kentucky still raising burley tobacco. While the tradition of growing the crop is fast becoming a thing of the past, the Cliffords – now in their sixth generation of farming the same land – are still profiting from the crop.
Growing up, Lincoln was very active in 4-H and FFA and was a member of the livestock judging team. He also showed Hereford cattle across the state of Kentucky. His affinity for cattle has enabled Lincoln and his sister, Shelby, to work together and form a strong bond.
The Cliffords have been raising Herefords for over 80 years, and their love of the distinctive redand-white breed is apparent. The family raises and sells Hereford bulls and heifers that have been retained and fed to maturity. A few years ago, the family started a purebred Hereford cattle production sale, which includes other breeders from across the state. The sale, scheduled for the third Saturday in April, has been very successful for the Cliffords. "Being a full time farmer has been challenging, but I don't consider it a job," Lincoln said. "I wake up every morning happy and know I'm in the right place."
In addition to spending long days on the farm, Lincoln is active in various state, county and regional organizations, including the Harrison County Beef Cattle Association, Extension Council, Ag Development Board, Farm Bureau and Water Association. A member of the Kentucky Cattleman Association, he also serves on Central Kentucky Ag Credit's Young Farmer Advisory Council.
Leveraging Ag Credit's AgStart program, Lincoln just purchased a 60-acre farm of his own. The property, which the family had been renting for several years, is very close to their original farmland. Through AgStart, Ag Credit partnered with FSA and Kentucky Ag Finance to help Lincoln close the deal. "Ag Credit and Tom Zack Evans have been great to work with. They've made it easy for me to purchase my first farm."
While buying his own farm was relatively easy, Lincoln says the past 18 months have been challenging ones from a production perspective. "We lost several calves during the tough winter, and then we had an extremely wet spring, which made it hard to get crops in the ground and cut hay. Now (in October) it's been very dry," he said. "The weather has made farming very difficult."
No matter what obstacles Lincoln encounters, he still remains positive. "I'm thankful that my parents and grandparents had this farm established and allowed me to grow and expand it," he said. "I've been fortunate to learn from mentors like my dad and grandfather. And it's been a big help to work with the folks at Ag Credit and with the AgStart program."
« See all News