Shelby Wade Named Loan Officer with Paris Ag Credit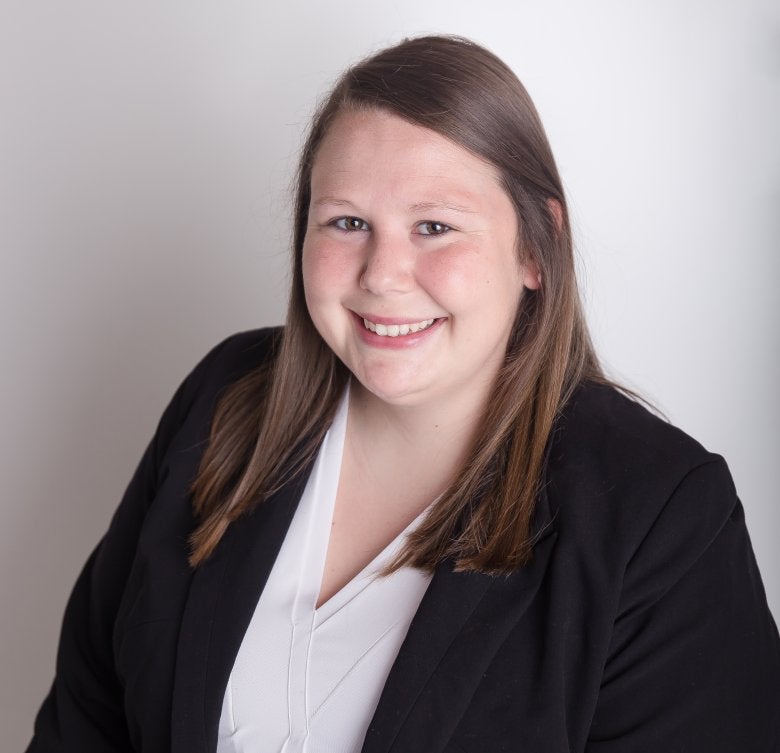 Shelby Wade has accepted a loan officer position with Central Kentucky Ag Credit and she will serve in the Paris Office of the Association.
She was previously employed with the Governor's Office of IMG_8058.jpgAgricultural Policy as a Compliance and Loan Operations Manager. 
 
She is a University of Kentucky graduate with a B.S. and M.S. degree in Agricultural Economics. During her time in college she interned with Fayette County Farm Bureau, UK Cooperative Extension and Kentucky Center for Agriculture and Rural Development. 
 
Shelby was raised on a 300-acre family farm in Nicholas County. She was an active member and officer of 4-H and FFA, and showed market hogs. Currently, the farming operation consists of 50 commercial cows and 10 sows. The family sells beef and pork directly from the farm and at Kentucky Proud shops in Carlisle, Maysville, Paris and Winchester. 
 
She is a Nicholas County 4-H club volunteer, and is a member of Kentucky Women in Agriculture.
 
« See all News