Outstanding in Their Field: Willie Wilson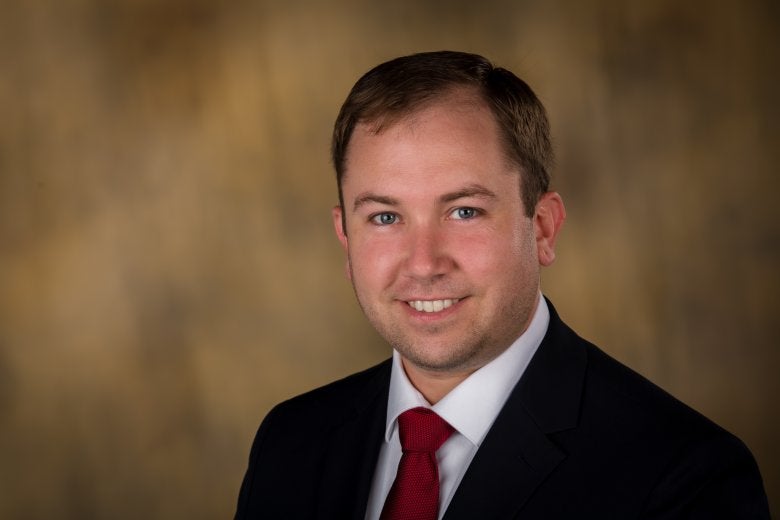 Where are you from? 
I was born and raised in Woodford County between Versailles and Midway.
Did you grow up on a farm? 
I did not grow up on a farm; however, I did work on farms from the time I was a teenager until I started my career with Ag Credit. My farming experience involved equine, cattle and orchard operations.
Where did you go to college?
I attended the University of Kentucky College of Agriculture and graduated with a B.S. in agricultural economics and a minor in business.
Were you involved with any clubs or teams growing up?
I was involved with Boy Scouts growing up and achieved the rank of Eagle Scout. I played rec league soccer and ran track in high school. 
Interesting facts about yourself:
I enjoy spending time with my wife, Kimberly and oneyear-old son, William. We like being on the lake with friends and family.
Are you a member of any committees, groups or boards?
I am currently a Youth Committee member for the American Private Enterprise System Kentucky Youth Seminar and a graduate of the Kentucky Agricultural Leadership Program, Class XI.
Favorite part of being an Ag Credit loan officer:
My favorite part of being an Ag Credit Loan Officer is without a doubt our dedication to serving agriculture. I don't know of another career path that would allow me to serve agriculture in the capacity that we do, or of another organization that is as dedicated to an industry as Ag Credit. Both my fellow staff members and the members of our Association are some of the best people I've ever had the opportunity to work with.
« See all News