Outstanding in Their Field: Beth Mobley Loan Officer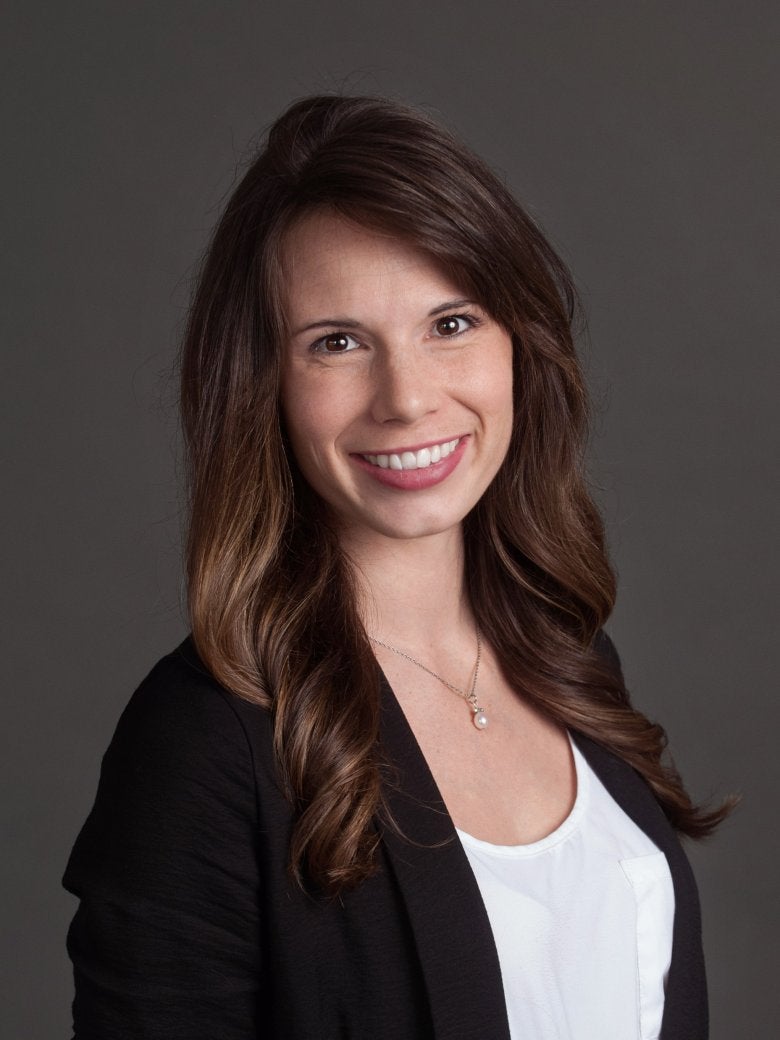 Where are you from?
I moved to Versailles in the first grade, where I grew up and graduated from Woodford County High School.
Did you grow up on a farm?
We moved to the country, out towards Nonesuch, when I was in elementary school, where we had a small hobby farm, raising goats, horses and chickens…and a place big enough when we were annoying my mom she could kick us outside to play.
Where did you go to college?
Attended the University of Kentucky, where I obtained BS in Agricultural Economics and a BS in Agricultural Communications, graduating Cum Laude.
Were you involved with any clubs or teams growing up?
I was very blessed growing up, as my mom indulged my sister and me, allowing us to try anything we promised to commit ourselves to. I was never really great at anything specifically, but I haven't stopped trying, a Jack or Jill of all trades but master of none type thing: ballet and tap dancer, played sports (gymnastics, hunter jumpers, soccer and track), pianist, oboist in my high school concert band and clarinetist in marching band, though I'm not even sure I can read sheet music any more. I was involved in a lot clubs in high school and was a member of Delta Delta Delta sorority and the Agri-business club in college. Now a member of our Young Farmer Advisory Council — The council was developed in 2013 and consists of a young farm couple or individual from each of the 17 counties in Ag Credit's territory, along with Ag Credit staff members. The council meets several times a year to learn about best agricultural practices, along with providing input into Ag Credit's young, beginning and small farmer program.
Interesting facts about yourself:
I've been employed since I was 13, where my first job was picking produce and clerking for a former orchard in Woodford County (Garrett's Orchard). I waited tables and bartended throughout high school and college, where I am firm believer that every person should have to work in the hospitality industry at some point in their life. Started working in ag finance in 2012 and have been in the industry since. I worked under two Governors as the Director of Loan Programs for the Kentucky Agricultural Finance Corporation, where I was able to work on agricultural projects and initiatives with lenders, producers and processors across the state. This is where I was able to work one-on-one with Central Kentucky Ag Credit's loan officers on creating financial packages to help their borrowers. I always appreciated the dedication they had for their farmers and agriculture, and knew I wanted to be a part of it….and here I am! I've ridden horseback on three different continents (Europe, Africa, North America) and attended a session at the Falconry School in Ireland. My husband's family used to run an old country store in Bushtown in Mercer County. We purchased the property a few years ago and built our home back on a ridge overlooking the cedar trees and wildlife, where we are raising our nearly 5-year-old daughter, Adalynne.
Favorite part of being an Ag Credit Loan Officer:
Being a part of Ag Credit has allowed me to be involved in a lot of local events and community activities, where I've been introduced to some of the greatest people and their families. Though I've been in Mercer County for nearly 10 years, the people here (and in Boyle), never cease to amaze me. There is something special about small towns where people can still come together to support each other. And what's more, when I look around and see you there, our customers, helping keep our community strong, I know I'm in the right place working for the right people. Whether your bidding on cookies for an FFA fundraiser, helping a neighbor in need or just taking the time to be a part of something more than yourself, I'm thankful for the opportunity to be there with you.
« See all News