Outstanding in Their Field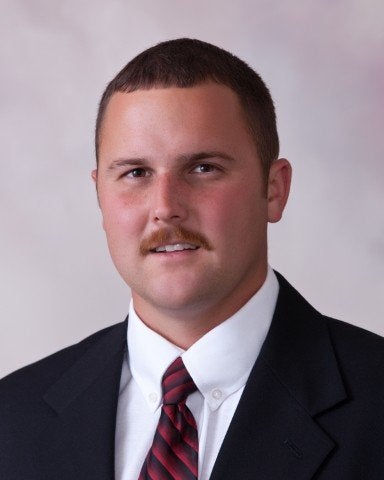 Where are you from? 
I was born and spent my first five years in Grant County before moving to Harrison County where I have spent the last 28 years.
Did you grow up on a farm? 
I have grown up and lived on the farm my entire life. It's the only way myself and my family know how to live. We love the way of life and the values it instills in our children.
Where did you go to college?
My college years were anything but typical. I went to UK straight out of high school and lived and worked on the UK Dairy Farm. Two and a half years in, my mother got sick and so I returned to our family farm to keep things running. I never quit school and took night classes at Maysville Community College in Cynthiana. I switched to Northern KY University's online program where I finished my bachelors degree in Organizational Leadership. It took a while to finish my degree, but I never went a semester without taking classes and was able to work and pay as I went.
Were you involved with any clubs or teams growing up?
Growing up I started in 4-H showing Brown Swiss Dairy Cattle from our family's dairy farm. We would attend at least 30 county fairs each summer, KY State Fair, TN State Fair, and the North American International Livestock Exposition. A few years we even went to the Mid South Fair in Memphis, Tenn., the Georgia State Fair, and Alabama State Fair. When I got old enough I switched to OUTSTANDING IN THEIR FIELD Tom Zack Evans, Paris Ag Credit loan officer FFA and continued livestock showing. I was vice president of the Harrison County FFA my senior year. I was also in the BETA Club and Biology Club in high school.
Interesting facts about yourself:
My wife, Kayleigh, and I recently celebrated 10 years of marriage in January 2019. We have a 3-year-old son, Julien, 7-year-old daughter, Audrey, and one on the way, due this June. When not at work for Ag Credit, we are working on the farm generally producing or delivering hay square bales, or helping with the cattle. Along with being a loan officer, I also manage the EXPRESS equipment financing program for Ag Credit.
Are you a member of any committees, groups or boards?
I have been involved on local boards since graduating high school and believe it's important to volunteer and serve in your local community. Current involvement includes:
Harrison County Ag Council
Harrison County Extension District Board
Harrison County Farm Bureau
Favorite part of being an Ag Credit loan officer:
I have been a loan officer at Ag Credit for over six years. My favorite part is working with the farmers from our community to help them get started, expand and improve their operations. I also enjoy the working atmosphere at Ag Credit where we share good family values and work ethic that you would want from your cooperative
« See all News