Farm Credit EXPRESS Dealer Spotlight – Red Barn and Associates
Red Barn and Associates was created in May 2014 and focuses on providing new and used farm equipment to customers. 
Charlie Edgington is the owner and operator of Red Barn and Associates. Red Barn has a wide variety of equipment, and specializes in livestock feeding and hay equipment, along with tractors with frontend loaders. If there is a piece of equipment you want, Charlie can help find it! Not only does Charlie sell equipment, but he also uses it on his own farm, so he understands your needs. 
Red Barn focuses on selling clean and honest farm machinery across the country. Charlie has been involved in agriculture his whole life and previously worked for Wayne Supply and the University of Kentucky.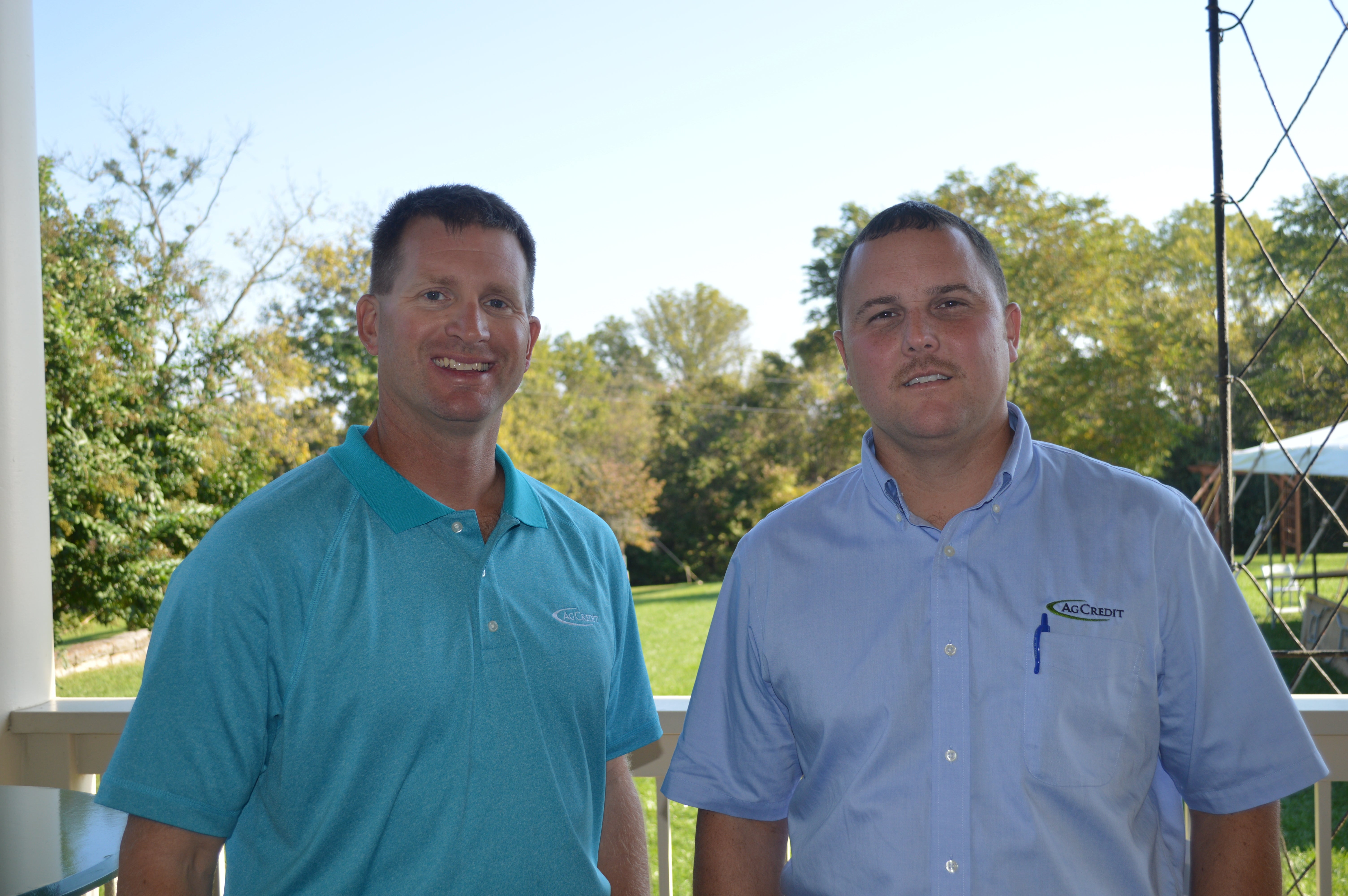 Charlie Edgington, Red Barn and Associates with Tom Zack Evans, Ag Credit Loan Officer. 
Red Barn and Associates Contact Information: 
833 Onstott Road 
Lancaster, KY 40444
859-608-9745
Central Kentucky Ag Credit partners with several participating equipment dealerships to provide you with flexible terms, competitive rates and the convenience you're looking for when financing your new or used equipment purchase. Ask your local equipment dealer about EXPRESS financing. EXPRESS loans are still served by local Ag Credit staff and also receive patronage!
« See all News