Branches Have Reopened - June 4, 2020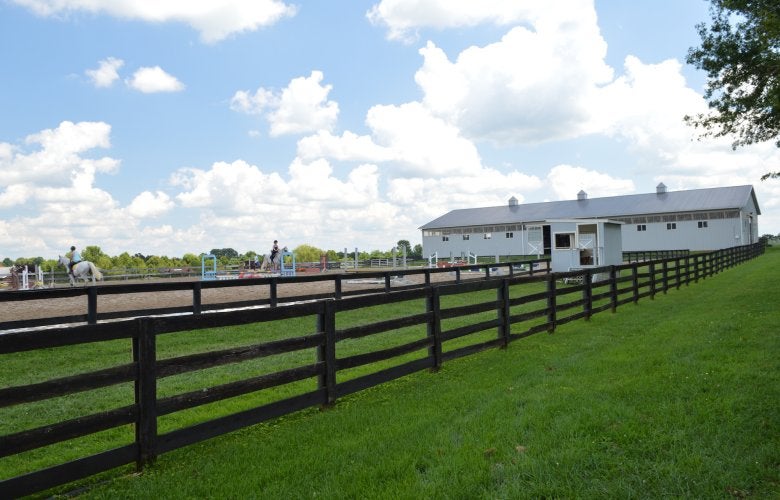 To all Central Kentucky Ag Credit customer-owners, employees and friends: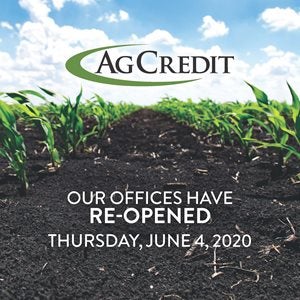 Despite the significant disruptions caused by the coronavirus pandemic, Central Kentucky Ag Credit has been able to continue operations to help meet the needs of our members. While our operations looked different, our commitment to serving our members, our cooperative and our communities has carried on.   We have considered the schedule for re-opening the offices to the public and have been working with the CDC guidelines and Kentucky's Healthy at Work initiative in preparation for that date.  Our goal remains to do our best to promote the safety of our staff, customers and their families. With that in mind, all Ag Credit locations have re-opened, effective Thursday, June 4.  
Although our offices will be open, we still encourage members to schedule appointments ahead of time, keeping capacity in mind and practicing social distancing as recommended by the CDC. We encourage you to wear a mask and will be providing masks to our team. As always, business matters that do not require face-to-face visits can be accomplished by phone or by computer using Digital Banking.  We are also still available to meet you on the farm or at a location convenient to you to handle certain matters in the field, as needed.
The re-opening will look and feel different, but I ask that you respect the plan and work with us in its implementation. Our goal is to maintain the level of service you have come to expect from Ag Credit while working to limit the risks associated with the spread of the virus.
We appreciate your business and understanding.  

Jim Caldwell 
President and 
Chief Executive Officer 
« See all News