Agriculture: On Call 24/7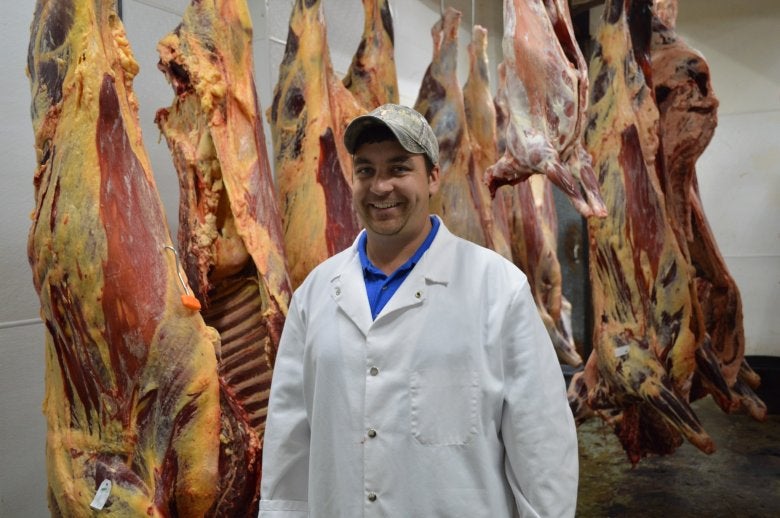 When the first announcement hit the news in January 2020, farmers in Kentucky like many others were not too concerned about the pneumonia-like virus originating in Wuhan, China. As the media announced more and more cases spreading across the nation, concern started to grow, and consumers panicked.
            Local farmers started to feel the heat when nonperishable items such as canned goods, and staples like milk, meat, and bread began to fly off the grocery store shelves. "Shortages at grocery stores and other food supply chain shockwaves caused by the pandemic gave many people a new understanding of the crucial role of America's farmers and ranchers and the importance of their survival through the COVID-19 economic storm. It is so heartening to know that through it all, the American people's trust in farmers is unwavering." American Farm Bureau Federation President Zippy Duvall stated in an interview.
            David and Rhonda Yoder, owner and operators of Yoder's Custom Processing, Inc. will be the first to tell you that COVID-19 has certainly raised awareness for local farmers, ranchers, and support industries such as slaughterhouses. After people experienced the shortage of grocery store goods, business started to boom at this small based, slaughterhouse and packaging facility located in Paint Lick, Kentucky. "It raised awareness for people to slaughter locally." says David Yoder. Business has been booming and the Yoder family is trying to expand to accommodate the new inflow of customers.
            The Central Kentucky Ag Credit community is still striving to provide a safe environment for customers. June 4th, 2020 all Ag Credit locations reopened and continue to practice social distancing and respect capacity guidelines recommended by the CDC. All customers are encouraged to schedule in-person appointments ahead of time. The Ag Credit staff is also available to meet you on the farm or at another location convenient for you. All business matters that do not require face-to-face visits can be accomplished by phone or by computer using the Digital Banking feature on the website.
« See all News