Ag Credit to Distribute $4.1 Million to Central Kentucky Member-Borrowers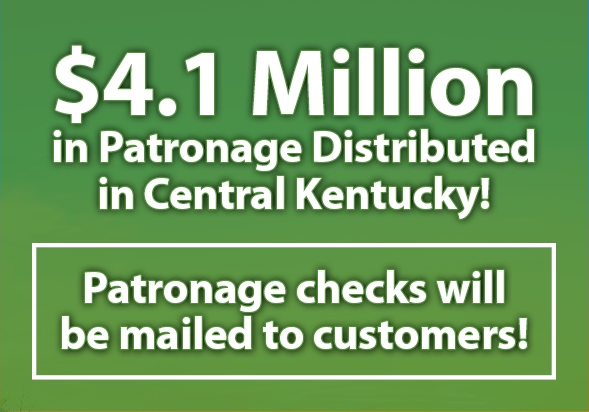 Central Kentucky Ag Credit has announced a record $4.1 million in patronage dividends to active member-borrowers based on its 2019 earnings. Checks will be mailed to customers in early April.
As owners of their cooperative, customers share in the financial success of the Association through patronage distributions. This is the 23rd consecutive year Ag Credit has distributed patronage dividends to its member-borrowers, returning a cumulative $36 million.
"In challenging times such as these, we are encouraged that our customers are able share in the financial success of the cooperative," said Ag Credit President and CEO Jim Caldwell. "We strive for the kind of consistency that local farmers in our region can depend on, and we understand that these distributions help strengthen our agricultural economy and the rural communities we so proudly serve."
Patronage distributions are made possible in part when customers meet their loan obligations in an outstanding manner, said Vice President and Chief Lending Officer, Jonathan Noe. "Our success relies on a strong loan portfolio, and we're pleased that our results clearly show we have thousands of quality borrowers."
Noe explained that a patronage distribution reduces the cost of borrowing. "Ag Credit's rates are already competitive, but when a dividend is declared, the cost of borrowing for each customer is reduced," he said. "When we're successful, our customers are successful."
A member of the Farm Credit System, Ag Credit has served the Central Kentucky region since 1934. The financial cooperative provides lending services through seven full-service offices in the Bluegrass.
Learn more about Central Kentucky Ag Credit's patronage distribution.
« See all News