Clyde Jackson Remembered for Service to Ag Credit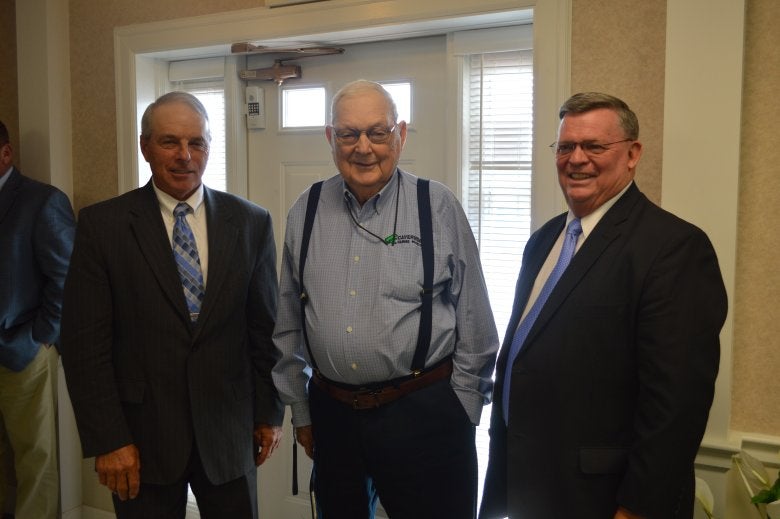 Clyde Jackson, 90, passed away on March 9, 2019. He had served on the Central Kentucky Ag Credit Board of Directors from 1973 – 1991, and also served as Chairman from 1979 – 1991.
Mr. Jackson was one of the principal figures in the history of Central Kentucky Ag Credit. He was Board Chairman from 1979-1991. Under his leadership, the Association navigated the tumultuous 1980s farm crisis. To this day, his position in the face of strong forces of merger means the local capital of Central Kentucky farmers stays here serving the farmers of Central Kentucky.
Clyde was a farmer and the founder of Caverndale Farms which started with only 100 acres of land. Today, Caverndale Farms is one of the few remaining family seed companies in the nation. 
Mr. Jackson was a member of the Kentucky Seed Improvement Board, the Boyle County Cattleman's Association, the American Seed Trade Association, the Independent Professional Seed Association and in 2018 he was named the Master Conservationist, Cooperator of the Year by the Kentucky Conservation District. He also developed Jackson's Hybrid Seed Corn and Caverndale Brand Seeds.
He is survived by his wife of 69 years, Betty Ann Thompson Jackson; three daughters, Patricia J. (Morris) Stewart, Jenny J. (Tim) McCoy, Brenda J. (Barry) Welty all of Danville; six grandchildren and nine great grandchildren
« See all News