2021 Annual Stockholders' Meeting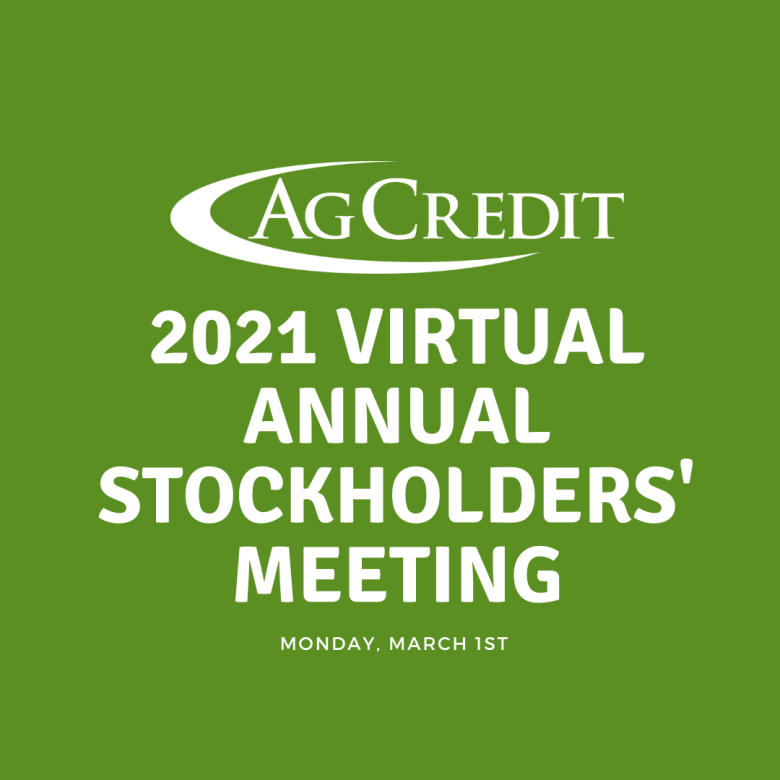 In today's uncertain times, Central Kentucky Ag Credit is making it easier and safer for all of its members to continue to participate in the cooperative process directly from their homes. Therefore, the 2021 Annual Stockholders' Meeting will be conducted virtually on Monday, March 1, 2021 at 1PM.  
Participation in the virtual meeting is not required to vote. 
The Annual Stockholders' Meeting can be accessed at: 
Watch the Annual Stockholders' Meeting Recording
2021 Director Candidate Information 
You can view information on the Director candidates in the Annual Meeting Information Statement you received in the mail, by clicking on the Annual Meeting Information Statement link below. 
Click Here for Annual Meeting Information Statement 
Voting 
Eligible Voting Stockholders will be mailed a ballot within ten business days of the annual meeting (March 15), that can be returned in a self-addressed stamped envelope, or conveniently completed online. How to vote online will be included in the ballot mailed to you. Do not return your ballot to your local Ag Credit branch. 
Ballots must be received by Survey and Ballot Systems by April 12. For questions regarding the voting process, please contact support@directvote.net. .
« See all News